These days, it's hard to find a business which doesn't rely on technology. Often this technology comes in the form of mobile and web applications. For some it's part of their core brand, for others a tool to enhance their processes, while some use them as an extension of their services. Regardless of the how and why, the popularity, functionality, and practicality of mobile and web applications is undeniable.
Focus on quality and hard work pays off
Since these apps are getting more popular, a lot of development agencies are entering the industry. It makes sense, many businesses choose not to hire an in-house engineering team, and rather partner with an external development company to deliver on their development needs. Finding the best partner can make or break your application project.
9Y is not just a company with a couple of experienced coders. We have delivered over a 100 projects, in various fields. But most importantly, we are committed to building cutting-edge digital products that people actually enjoy using. We combine great engineering with the love for design to make web and mobile applications that really stand out in our industry. We continue to put in the hard work, to push things forward, and we're very grateful when we get to see the impact of those efforts.
As you can read from our title, our company has recently been named as a top developer in Austria!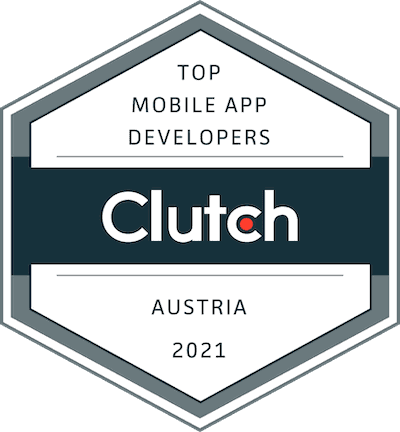 We are grateful to Clutch and their team for this prestigious award. We are very much excited, happy, and exhilarated about this awesome news.
In case you are wondering, Clutch is the leader in connecting global service providers with corporate buyers from around the world. Their "thing" is to facilitate unbiased reviews for companies like ours, from our actual clients. They verify that the reviews are coming directly from our clients.
Being listed on Clutch.co as a leader in our industry is truly something that we are proud of.
Here is our CEO and Co-Founder, Luka Mirosevic for a brief speech of appreciation: "We work hard. All of us do. As in, really hard. To see us recognised as one of the best agencies in Western Europe, means something. It's really fantastic to see our team acknowledged in this way. They've been producing amazing work and they deserve to be honored."
Are you looking for a reliable, experienced, and skilled partner? Our team is ready to help. Contact us today and let's create your dream application.